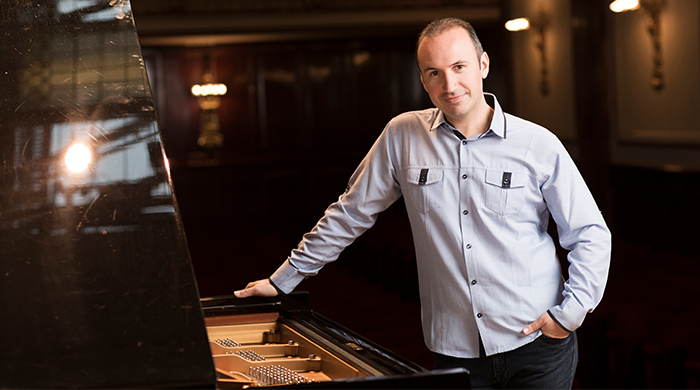 Simon Trpceski
Libby Gardner Concert Hall | Jan 23 @ 7:30 pm

Virtuoso Series Concert in Partnership with the School of Music.
Simon Trpčeski is a force to be reckoned with in the world of classical music. Hailing from Macedonia, this pianist has taken the international scene by storm. His virtuosic playing is matched only by his deep emotional expressiveness, leaving listeners spellbound and breathless. Charismatic and engaging, he has captivated audiences around the world with his infectious energy and passionate performances. In a world that often seems divided by cultural and musical boundaries, Trpčeski is a true ambassador for the power of music to transcend these limitations and bring people together.
Simon Trpceski
Purchase in a 3-show package to save 15%, or a Golden Ticket package to save up to 50%. Learn more
Buy Tickets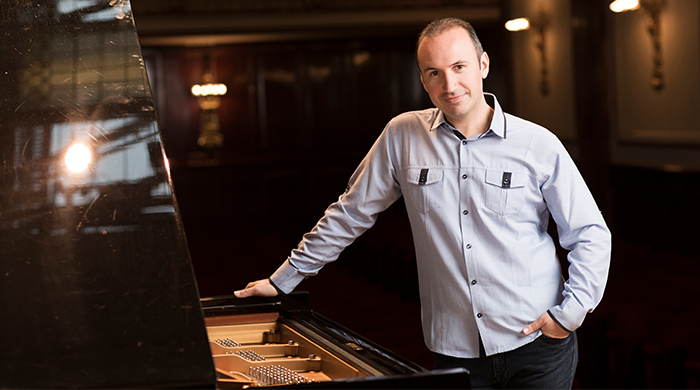 Ticket prices:
General public $20-$30
Youth 18 and under $10
U of U students $5 (purchase at box office w/ U ID)
Non-U students $10 (purchase at box office w/ school ID)
U staff/faculty save 10% (purchase at box office w/ U ID)
ADA and ASL seating arrangements are available for purchase by calling our box office at 801-581-7100.
Ticket delivery options (select at check-out):
-Order online and print your tickets at home. It's easy, and you won't have to wait in line.
-Pick up at will call. Box Office hours: Tuesday-Saturday noon-5:00 PM
Additional Information:
Everyone must have a ticket regardless of age. No lap sitting allowed.
By purchasing a ticket, you agree to adhere to all policies and procedures of Kingsbury Hall and/or UtahPresents. Please review the policies and procedures here.