This is a virtual performance. You do not need a physical ticket. You will receive an automatic confirmation email immediately following your purchase, and then you will receive an email 24-48 hours prior to the show time with a link to join the performance.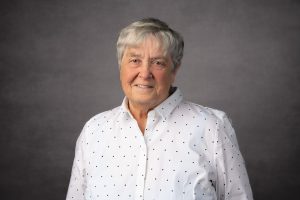 The evening's performance includes a segment to honor local heroes in our community. UtahPresents is honoring Dr. Kristen Ries, a leader in HIV/AIDS treatment in Utah, and Professor Emeritus of the University of Utah. We will also honor Dr. Ries during the post-show party.
Dr. Kristen Ries fearlessly provided loving, compassionate care to AIDS patients at a time when the disease was highly stigmatized.For many years, Dr. Ries and Maggie Snyder, her physician assistant, were the only medical professionals willing to treat AIDS patients in Utah. Dr. Ries received an honorary doctoral degree from the University of Utah in 2020, in honor of her courage, compassion and service during her professional career. Read more about Dr. Ries here.