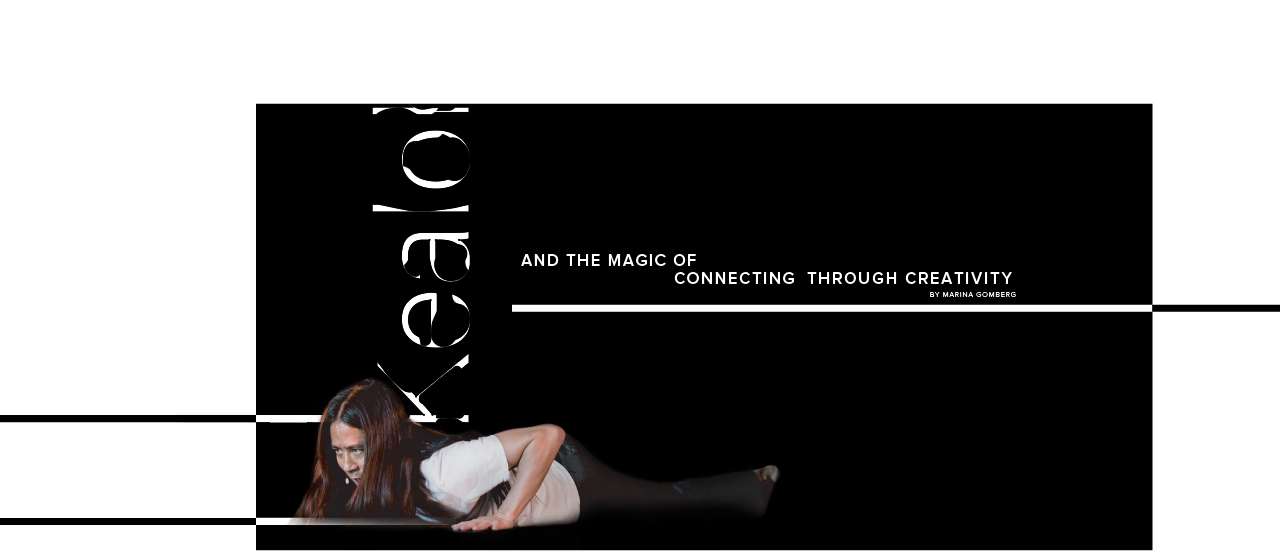 Written by Marina Gomberg | Photos by Melissa Kelsey 
This story originally appeared in Studio '19, the official magazine of the University of Utah College of Fine Arts
When UtahPresents executive director, Brooke Horejsi, booked Hawaiian scientist-turned-slam-poet, Kealoha, she knew his visit would provide ample opportunities for collaboration on campus and in the community, but nothing could have prepared her for what would eventually transpire during the latter part of the fall 2018 semester.
In what would become the campus-based arts presenter's longest artist visit in history (two full weeks), a single performer (with the support of his dedicated team) was able to connect with students, faculty, community members, incarcerated youth, young people, old people, poets, scientists, artists, and others.
As a proud Pacific Islander, artist, scientist, and educator who focuses on the importance of protecting our planet, Kealoha's combination of interests, skills, backgrounds, and talents presented opportunities for connection so profound it was if they were served ona silver platter.
The brilliance and power of UtahPresents' work, perhaps largely manifested by Horejsi's duel appointment as the leader of the organization and also as an Assistant Dean in the University of Utah College of Fine Arts, is brought to life by its rich partnerships on campus and in the community.
It is often complicated, but it is always worth it. And the impact and complexity were not lost on Kealoha.
"Being able to talk to the Diversity Scholars, being able to talk to the climate change environmentalist crew, being able to branch out and go into the community and really interface with the students throughout Salt Lake City and beyond (and not just students but teachers), and getting to have that full experience getting completely integrated into the entire outreaching system — that's no small feat to pull off by UtahPresents," he said.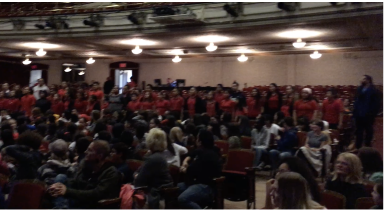 And he's right. But UtahPresents didn't do it alone, and Horejsi is quick to give credit where it's due.
"As we sought partnerships with the U's Sustainability Office and Beverley Taylor Sorenson Arts Learning Program, and off-campus entities like Utah State University, a youth detention facility in Provo, the Utah Division of Arts & Museums and others, we encountered nothing but enthusiasm," Horejsi said. "In working with us, they shared financial investment, they brought new audiences, and they helped connect us deeply in our community."
In addition to offering guided poetry workshops in public schools, coffee shops, and detention centers, Kealoha taught teaching workshops and facilitated an exercise with U environmental science researchers called The Think.
"I had read about this exercise that Kealoha had developed in San Francisco where he gathers a group with a common interest to find solutions to a given problem," said Robin Wilks-Dunn, UtahPresents' Community Engagement Manager, who led the efforts to coordinate the marathon of connection points. "I knew it would be perfect for campus, so I asked if he'd be willing to do it. And, of course, he was up for the challenge."
Wilks-Dunn worked with Brenda Bowen, the U's Director of Global Change & Sustainability Center (GCSC), to set up a lunch with faculty from various disciplines who all focus on sustainability.
"Kealoha immersed us in a scenario," Bowen said. "And invited us to think through this particular problem, pulling from our various disciplinary perspectives. It was such a powerful experience that we already have plans to replicate it in an ongoing series here on campus."
They weren't the only group to be so moved. At a student matinee hosted in Kingsbury Hall with 14 schools, students from Mana Academy Charter School returned Kealoha's effervescent performance with a unified call and response chant called "i ku maumau," which is an ancient Hawaiian chant about unity and working together to accomplish a task. The moment was as powerful as it was profound.
Mikala Jordan, a graduate student studying City and Metropolitan Planning who attended Kealoha's talk at the GCSC Speaker Series and his main performance at Kingsbury Hall, also shared the experience of being so moved.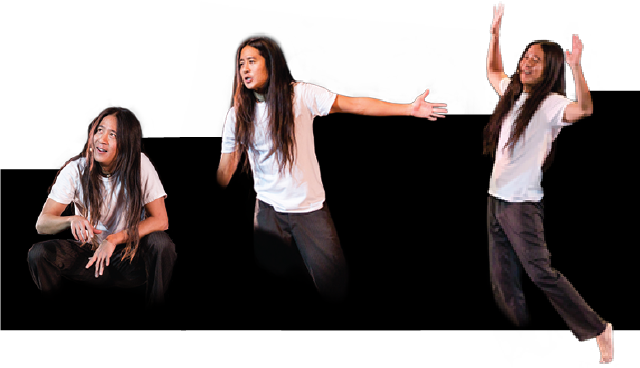 "In the five years since I began studying climate change," she said, "I never felt more encouraged in the collective power of people to make a difference as I felt after Kealoha's performance."
Kealoha's visit changed people. Lots of people.
"Everyone who met Kealoha was just glued to him," Horejsi described. "Even outside of when he was speaking his poetry — because he just has that magnetism, and I think a lot of artists have that. That's part of how we train; we train to bring people in, and keep them interested in our explorations."
After all was said and done, and leading up to his main performance on the stage of Kingsbury Hall, the UtahPresents' staff had successfully facilitated connections with more than 1,700 people for a total of nearly 2,000 impact hours (the organization's measurement of the number of people multiplied by the number of hours of engagement).
The folks at UtahPresents understand that what they do are generally revenue negative endeavors. That is, they don't expect ticket sales to cover all the costs to pay performers what they're worth, the productions, marketing, and hospitality. They fundraise and accept partnership funds to cover the gap because they aren't trying to replicate a commercial model. Their priority isn't money, it's impact. (Although, it's not bad when they can generate both.)
With a largely not-yet-known artist, they had only projected to sell 300 tickets. And much to their pleasant surprise, more than 800 people — perhaps making one of UtahPresents' most diverse audiences — packed the theatre to attended Kealoha's headline performance.
"For me, the reason why I enjoy doing outreach — I mean, the performance aspect, the art that we do is great…" Kealoha said. "But to actually go and interface with people and make an impact on their lives — that's why we're here. That's part of being human."