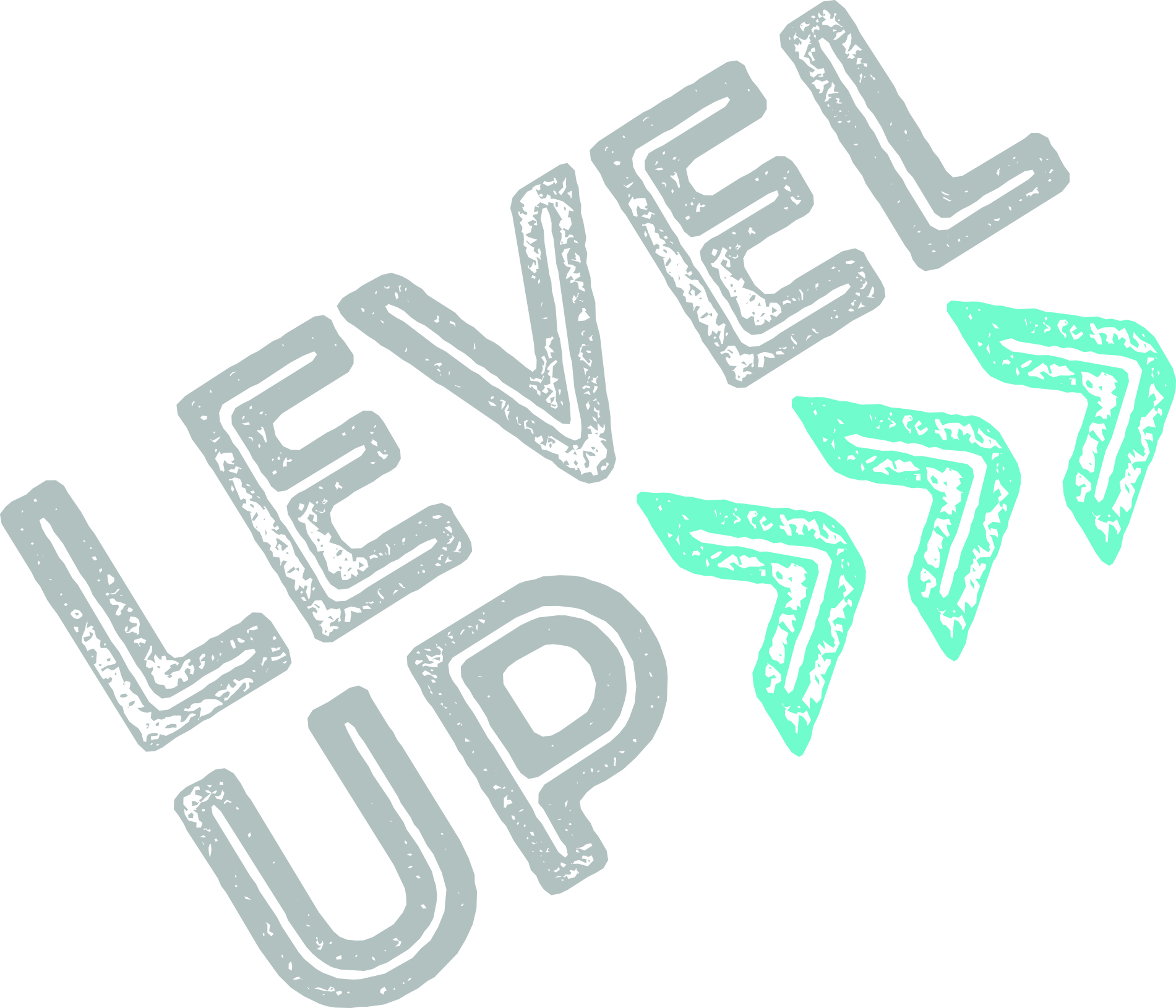 MAKE THE MOST OF YOUR UTAHPRESENTS EXPERIENCE!
With a levelUP membership, you will enjoy exclusive opportunities to connect with artists, access premium parking passes and free concessions, and attend fun parties with other UtahPresents supporters.
Your levelUP donation will also enable UtahPresents to continue to inspire our audiences with exceptional, diverse artistry and provide transformational arts experiences to over 8,000 Utah children
levelUP membership benefits start at the $100 donation level.
The Benefits
---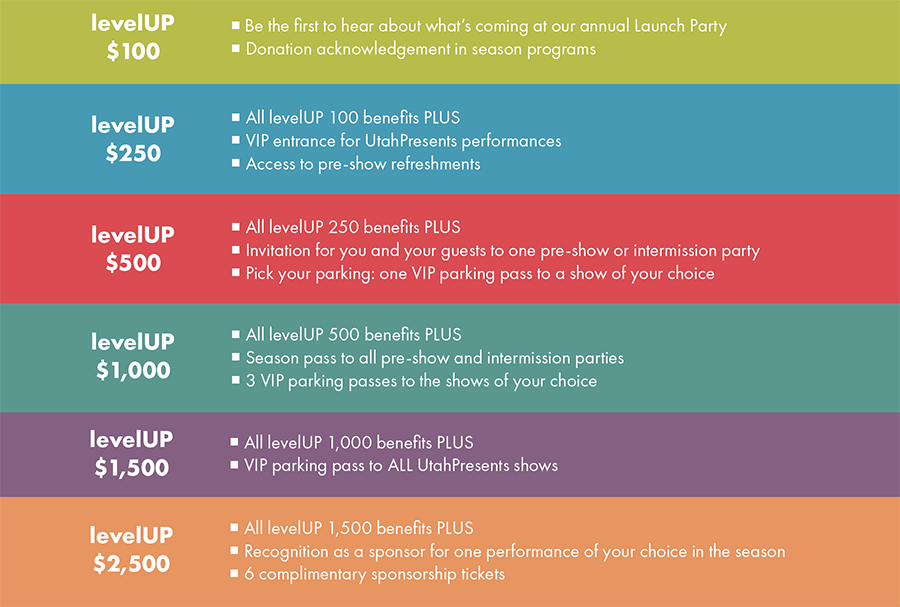 If you've already a UtahPresents patron, join by donating at U Give and indicate in the "Special Instructions" box that this is a gift for levelUP.
If you have not yet subscribed, you may donate with your ticket purchase in the "levelUP" box.
Or call Bretleigh Sandorf, 801-585-1459, to process your donation.
Eligibility:
You are eligible for levelUP membership if you are a current UtahPresents patron. This includes subscribers and single ticket holdeer.
Pre-show, post-show, and intermission parties:
When it is allowed with our liquor license, we serve alcohol and non-alcoholic options. Your levelUP invitation to an event is extended to yourself and the members of your party.
Parking:
The best parking for Kingsbury Hall and Libby Gardner Hall is the limited reserved parking on Presidents Circle. We reserve parking for all of our $1,500 levelup members for every show. Every $500 levelUP member can get reserved parking for one show of their choice, and every $1,000 levelUP member can get reserved parking for three shows of their choice.
Launch Party:
Current levelUP members save the Date for our Season Launch Party in June 8, 2023.
More Info:
For any questions about levelUP, please contact Bretleigh Sandorf at bretleigh.sandorf@utah.edu or 801-585-1459.