At UtahPresents we are diligently working (from home) on the 20.21 season. We are excited and hopeful to get back to connecting you to performing arts from around the world.
My plan is to announce the season student matinee and other ReachUP events as usual in late May before Memorial Day weekend.
If you have any questions before that time, please feel free to reach out.
Robin Wilks-Dunn
Community Engagement Manager, UtahPresents
o 801.585.5212
c 801.541.4038
robin.wilks-dunn@utah.edu
As the offerings of community engagement events grow to serve an increasingly diverse set of communities, UtahPresents has moved all of these events together a newly-created umbrella program called REACHUP.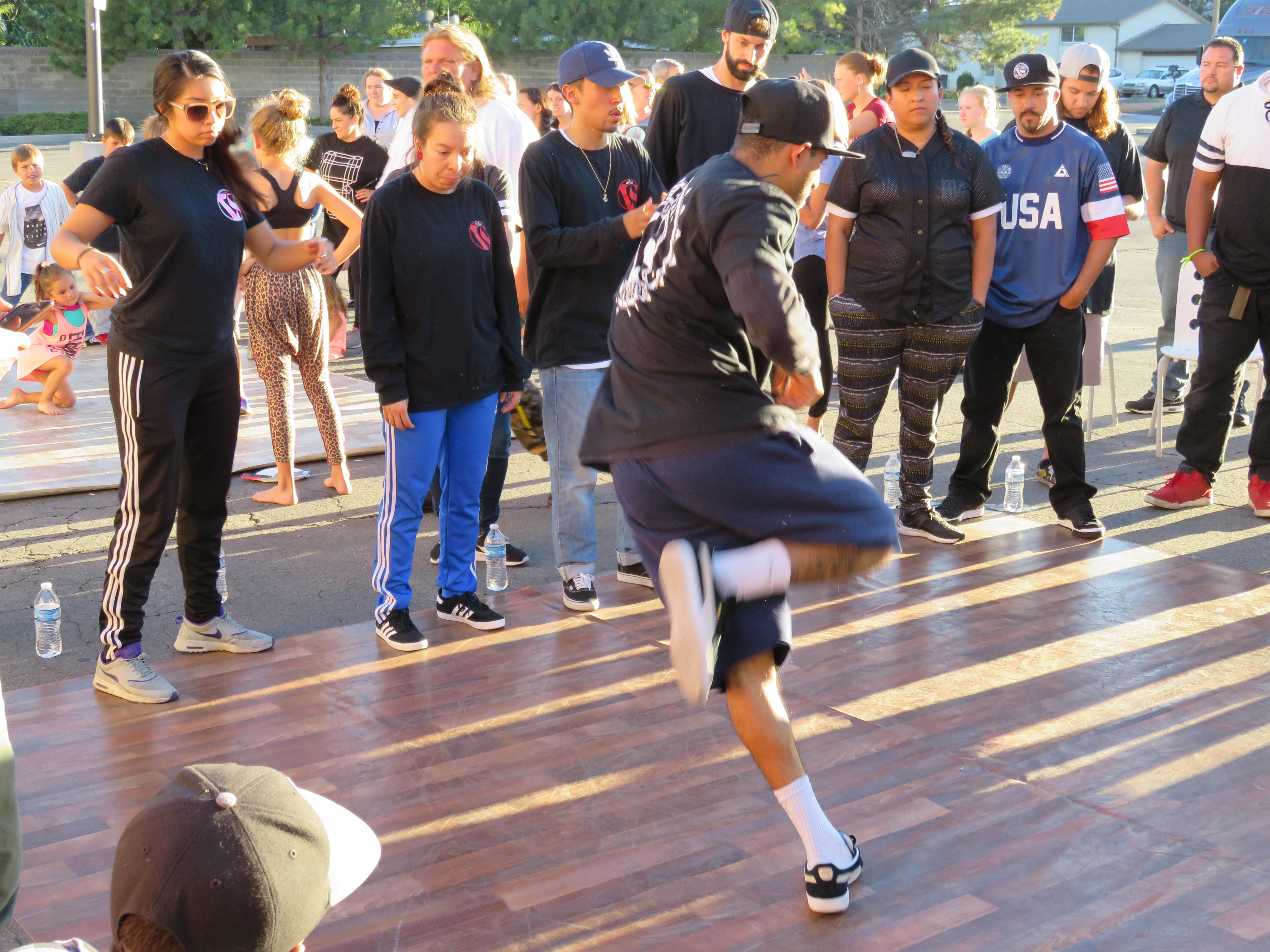 In 2015, UtahPresents refocused its mission to not only bring artists at the cutting edge of their field to Utah, but to also embed them directly in the community. Since that refocus, the opportunities for Utahns to connect directly with our artists has nearly doubled. We took artists directly into K-12 schools, across the U campus, and to public spaces for more than 90 workshops and events in 2018-2019. This sheer growth has made it necessary for UtahPresents to create the REACHUP program to adequately oversee and discuss the work we are doing beyond the stage.
These REACHUP events go beyond a passive audience experience by helping participants explore important ideas through a creative lens. REACHUP is built in cooperation with our  45+ community partners who ensure that each opportunity is designed with, not for, the community it serves, maximizing the impact of each artist.
The name REACHUP corresponds to each of the engagement areas that make up the program.
R – relationships
Relationships with our campus, school, and community are crucial to our continued connection with patrons and partners to bring the type of engagement that will have the greatest impact.
E – education
With arts funding being cut from many school districts, UtahPresents strives to introduce K-12 students to a wide variety of artists and genres, and find ways to connect performances to classroom curriculum.
A – art
UtahPresents values art as a public good, ensuring access to all Utahns. Art is at the heart of all of our engagement whether it is a dance company master class or a music student matinee in order to express our humanity.
C – community
Community is how we connect to those in our world and gain empathy and understanding. Creating and deepening those community connections is at the core of our mission at UtahPresents.
H – hospitality
Hospitality begins when you interact with us – online, over the phone, and when you step into our building whether for the show itself, at our preshow gatherings, or receptions.
---
REACHUP events bring the arts to thousands of students and community members each year.
Our programs focus on:
K-12 students:

Matinee performances during the school day for students. We welcome students from public, private, parochial and home schools to our matinees.

Artists performing or conducting workshops in area schools

Professional development in the arts for teachers, through our Kennedy Center Partners in Education program with Salt Lake City School District and U of U Youth Theatre.

University of Utah Campus:

Master classes for students

Lectures and workshops

Opportunities to perform with visiting artists on a professional stage

Community:

Classes, workshops or lectures with visiting artists

Seniors from area residential or recreation centers are invited to attend the school matinee performances

Free or low-cost tickets to performances to targeted community groups

Family package pricing is available for many performances. Look for pricing info on performance pages.
The cost to participate ranges from no cost to a very nominal  fee.
Sign up to receive information via email about upcoming K-12 events.
To find information about additional Youth Arts programs on campus, click here.