Keven Myhre Moves Into New Role, Willy Palomo Hired as Community Engagement Manager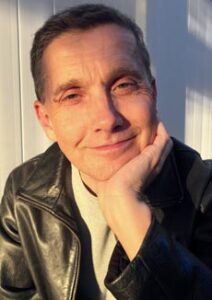 After leading UtahPresents and Kingsbury Hall through the COVID shutdown and the monumental task of reopening and presenting live shows again, Keven Myhre, our longtime Operations Director, is stepping into a new role as Finance Manager, overseeing budgeting for the organization. We are thrilled to continue working with Keven at UtahPresents and are excited to support him in his new role.
Keven has been the Operations Director at UtahPresents since 2015. He began his career as a set designer, and has worked as a designer, director, and production manager. During his career he has worked for many, if not all, of the local theatre companies, including Salt Lake Acting Company, The Grand Theatre, Sundance Theatre, Plan-B Theatre, Pioneer Memorial Theatre, Utah Musical Theatre, Egyptian Theatre, and the Babcock Theatre.
In 2016, he received the Thomas DeGaetani Award from the United States Institute for Theatre Technology, which honors an outstanding lifetime contribution to the performing arts by an individual or organization. He received the Mayor's Artists Award in the Performing Arts in 2009. In 2008 he was awarded the City Weekly Award for directing The Clean House and Moonlight and Magnolias at SLAC. He earned his BFA from the University of Utah and his MFA in theatre from the University of Michigan.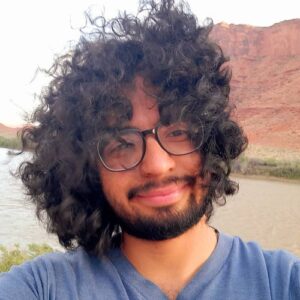 We are also pleased to announce that Willy Palomo has joined our staff as Community Engagement Manager. Willy comes to UtahPresents from Utah Humanities Council, where he oversaw the Book Festival and Center for the Book since 2019.
Willy is also a writer, poet, and performer. He has performed his poetry (inter)nationally at the National Poetry Slam, CUPSI, and Festival Internacional de Poesía Amada Libertad in El Salvador. His writing has been featured in Best New Poets 2018, Latino Rebels, The Wandering Song: Central American Writing in the United States, and more. In 2017, he received the City of Bloomington Latino Leadership Award and the MLK Building Bridges Graduate Student Award for his work serving undocumented communities in Indiana. He has taught literature, creative writing, and the Poetics of Rap in universities, juvenile detention centers, community centers, and high schools. Willy earned an MA in Latin American and Caribbean Studies and an MFA in Poetry from Indiana University.