You can use the information below to manage your Golden Ticket subscription. Our box office is also available to help you select your tickets as well at 801-581-7100. You can purchase Golden Tickets and other subscriptions here.
1. To manage your golden ticket, click on the account button in the top right corner.

2. Login using the email you receive information from Utah.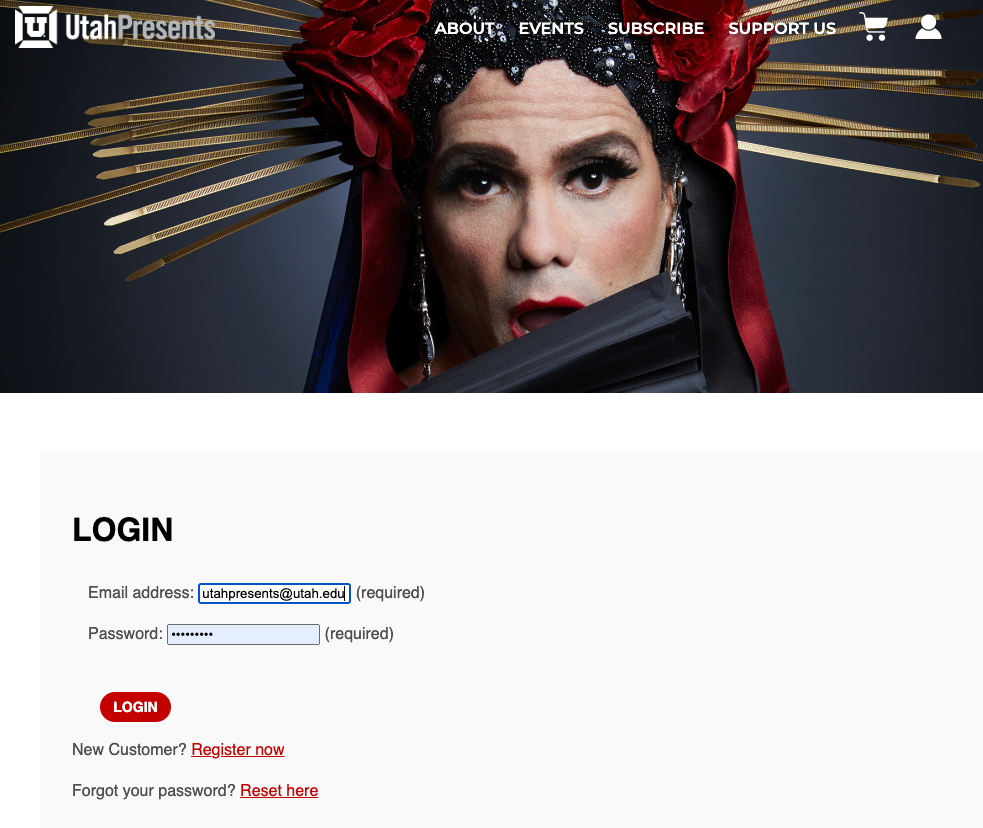 3. You can review your Golden Ticket Status under "Memberships"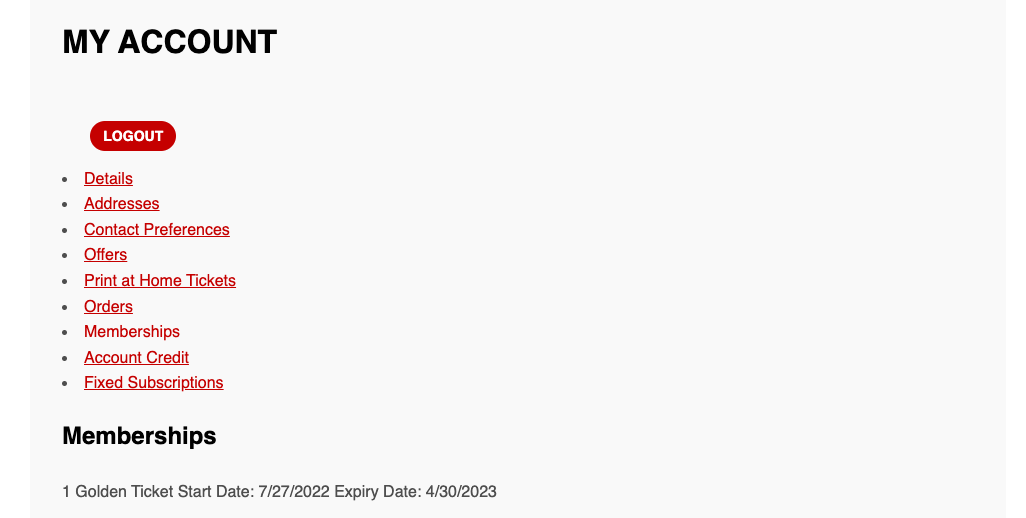 4. For each Golden Ticket in your memberships, you can order 1 ticket to each performance. Visit the events tab to begin the selection process.

5. On each event you want to get your tickets for, chose the Buy Tickets button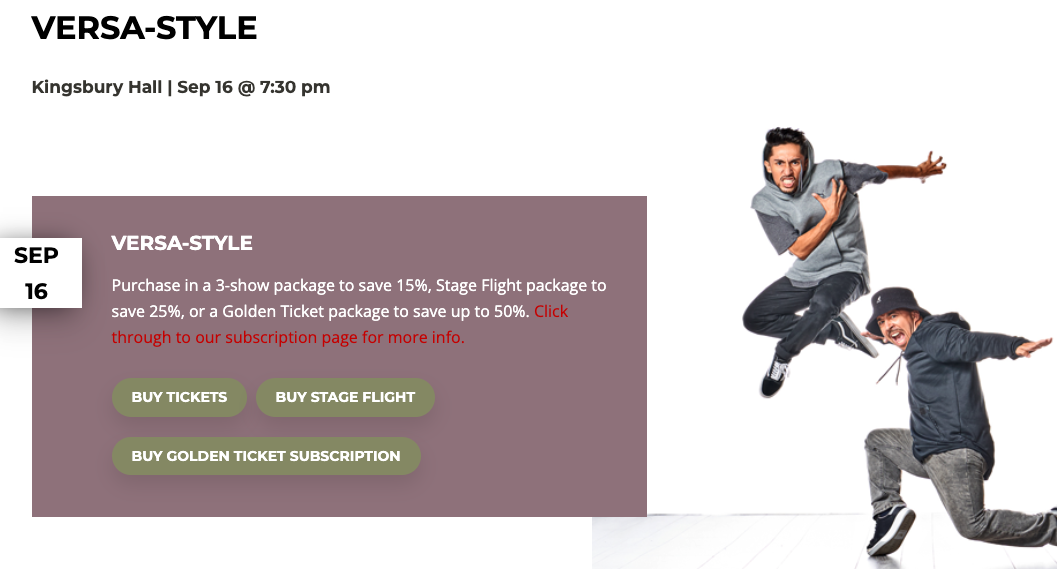 6. Choose your desired seats.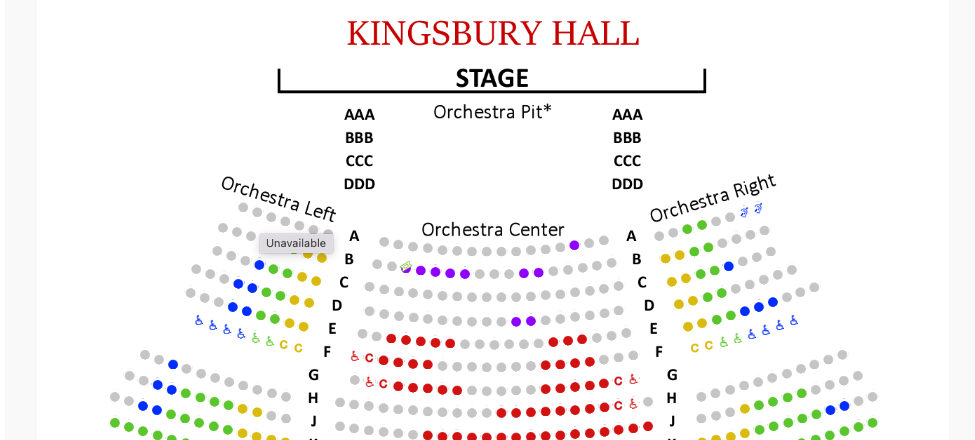 7. Even though this shows a price, there is no cost in this process. Click continue.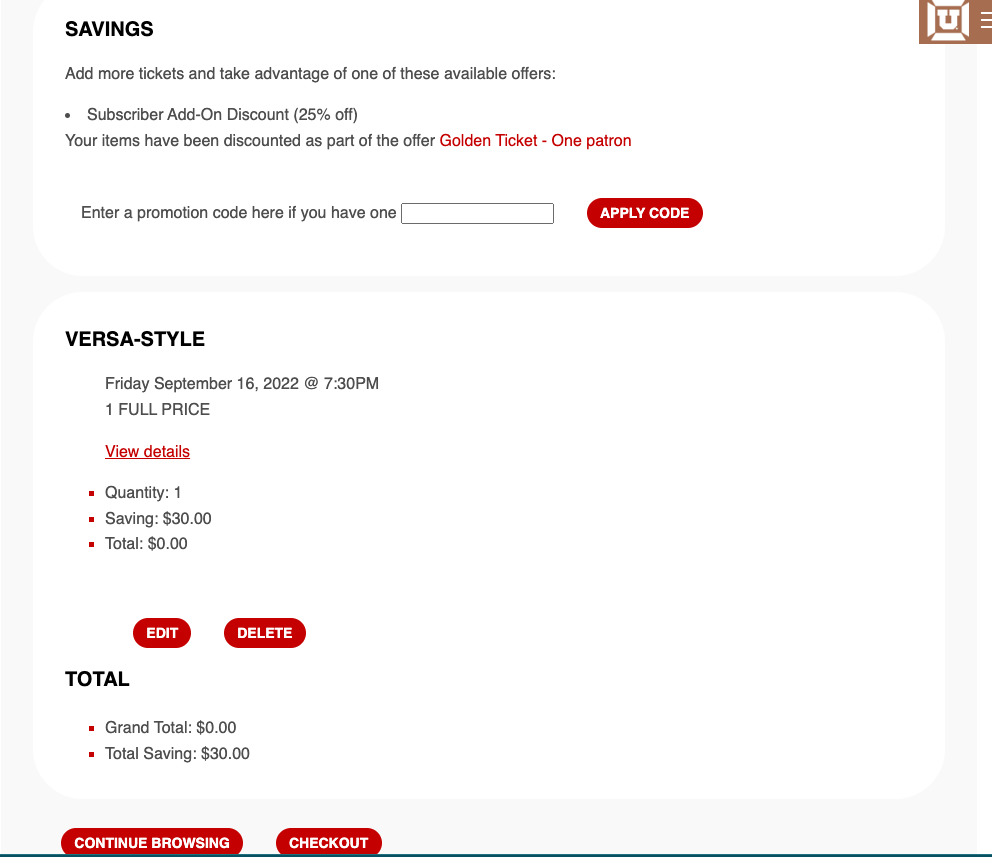 8. The price will be automatically discounted to $0. Click checkout.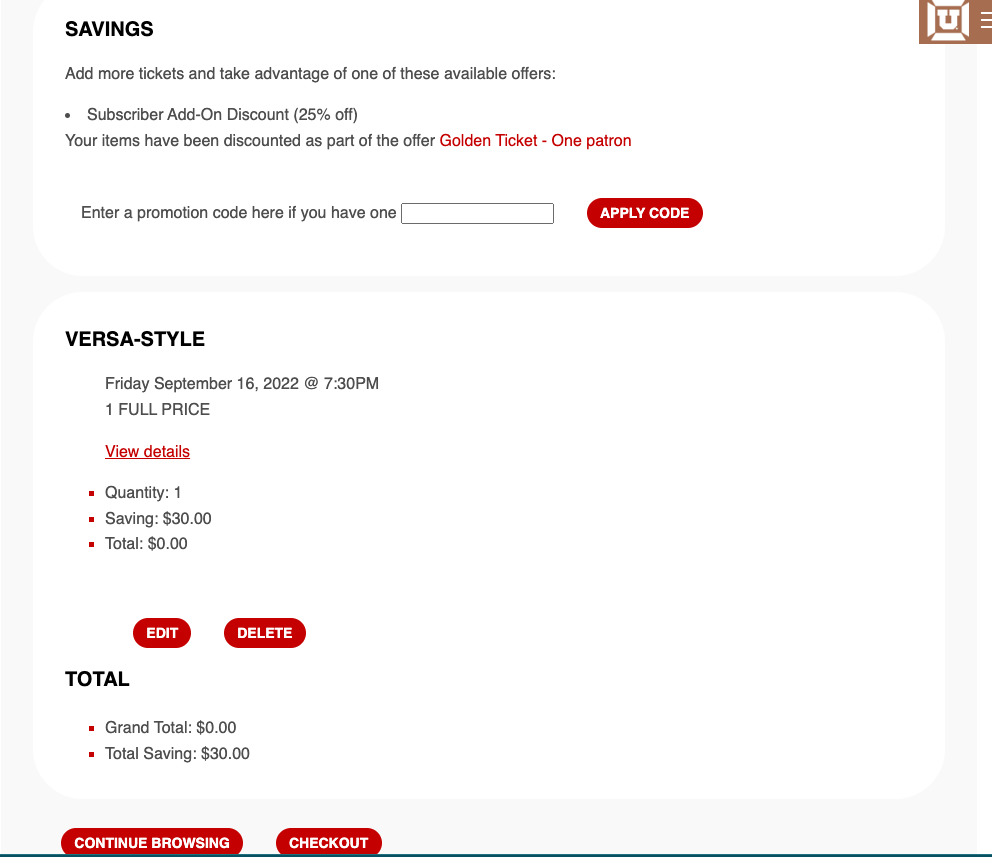 9. Choose how you would like to get your tickets.