Parking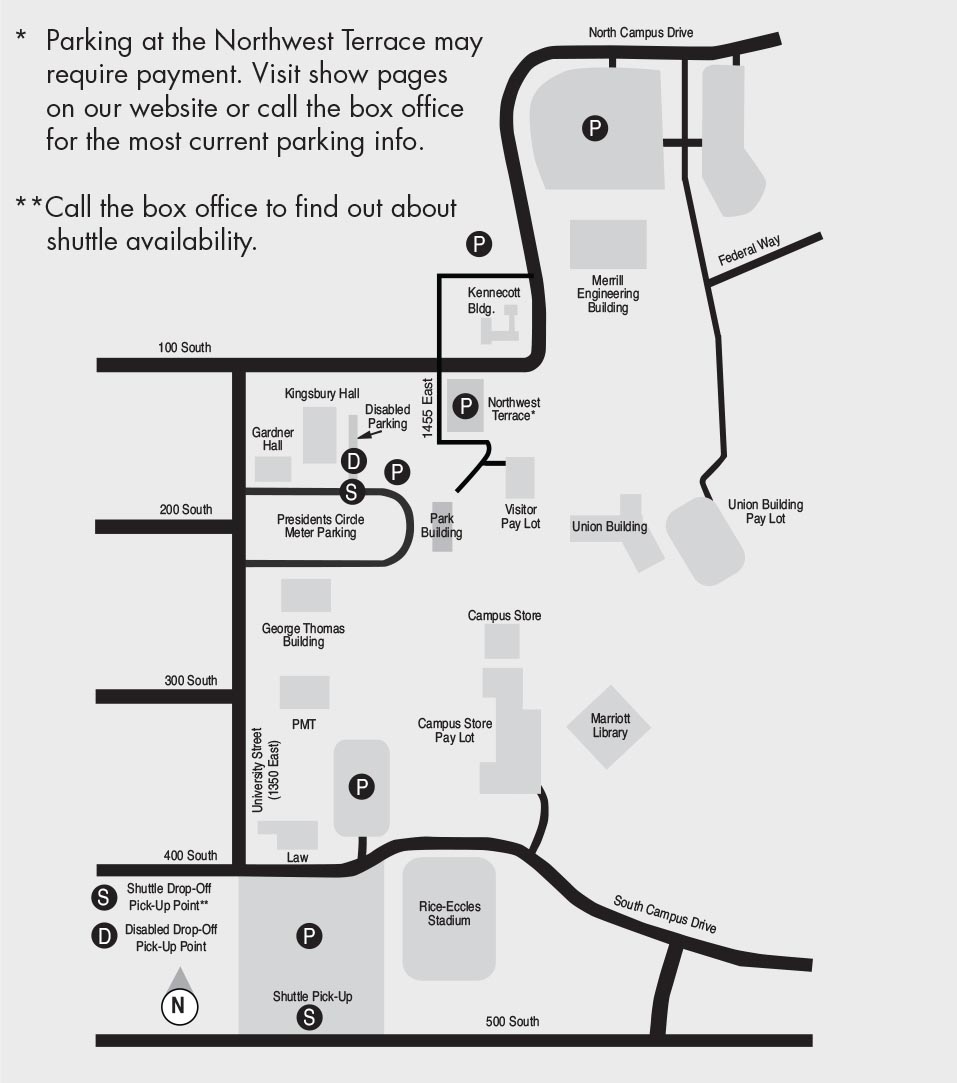 There are many parking options near our venues, and most are free. For the most current  information about where to park, cost, and shuttle availability for any performance, call our box office at 801-581-7100.
The Northwest Parking Terrace at 100 South and Wolcott, just one block from Kingsbury Hall and Libby Gardner Hall (see map at right),is designated parking for most performances.  For some performances, there will be a charge to park in this lot.
ADA parking is available directly east of Kingsbury Hall. Enter from Presidents Circle.
TRAX
The Stadium Trax station is located 2 1/2 blocks south of Kingsbury Hall, just a short walk along University Street from the station to Presidents Circle. 
Click here for the TRAX map and departure times.