Save our Great Salt Lake Student Art Contest
The Save Our Great Salt Lake Student Art Contest is for original arts submitted by K-12 students in Utah and undergraduate University of Utah students, created in partnership with UtahPresents, Center for Equity & Student Belonging, the Sustainability Office, the River Writing Collective, Making Waves for Great Salt Lake, and Save Our Great Salt Lake. The contest is happening in conjunction with the performance of Ocean Filibuster on March 23, 2024 – find more information and tickets to the performance here.
Contest entrants must create a piece of visual or literary work based on a verse from the poem Irreplaceable calledSin Ti  by Jasmine Hennings-Cornell. Scroll down to see the verse in both English and Spanish.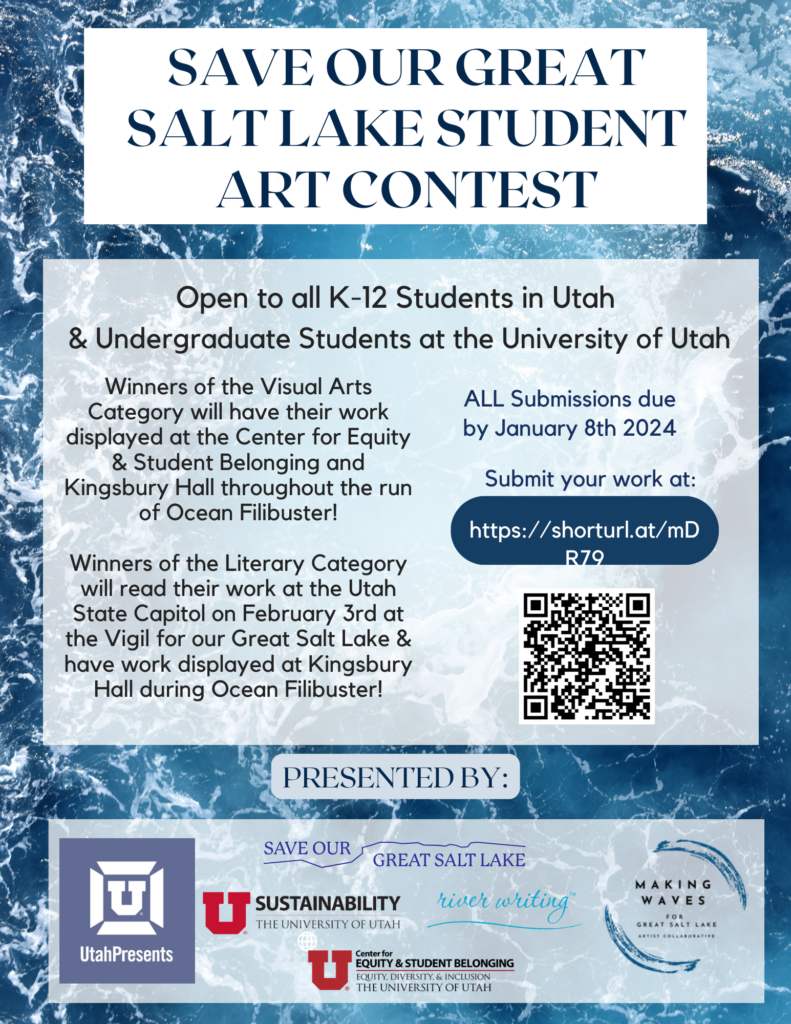 Please read the Rules and Guidelines for the contest here. (Or open a downloadable/printable version here.)
For students under 18, download the Parent Permission form here. This form must be signed and submitted with your entry.