Community Engagement for K-12 Students in the 2022-23 Season
UtahPresents' seasons are full of amazing artists from around the world, performing at the top of their genres. But did you also know that most of these artists are also deeply engaged in community and often connect with student and community groups before or after their performances?
During our 2022-23 season, 16 artists/ensembles performed 23 public shows at Kingsbury Hall and other venues. But in addition, they also participated in 48 community events, impacting nearly 10,000 people in Salt Lake and the surrounding areas.
A significant part of our engagement work is with K-12 students, including student matinees. Students come to Kingsbury Hall to see a live performance and often have an opportunity to ask questions of the artists afterwards. For many students, this is the first time they have been in a theatre like Kingsbury Hall for a professional arts experience. In addition, we work with campus partners to provide opportunities for groups of students to stay after matinees and tour the campus, meet with student leaders, and begin to see pathways into higher education.
One especially meaningful group from the past season was a group of 7-8 grade students from Granite Park Junior High. The students wrote essays about why they wanted to attend, and 50 students were selected. The group saw a performance of Sugar Skull!, a story of a Mexican American girl who wants to celebrate Halloween with her friends but over the course of the story learns to appreciate her family's Dia de los Muertos traditions. The cast met with the Granite Park students afterwards, and students expressed appreciation for the story and the performance. Several mentioned that they related to the main character and felt more appreciate for their own family's traditions after seeing the show.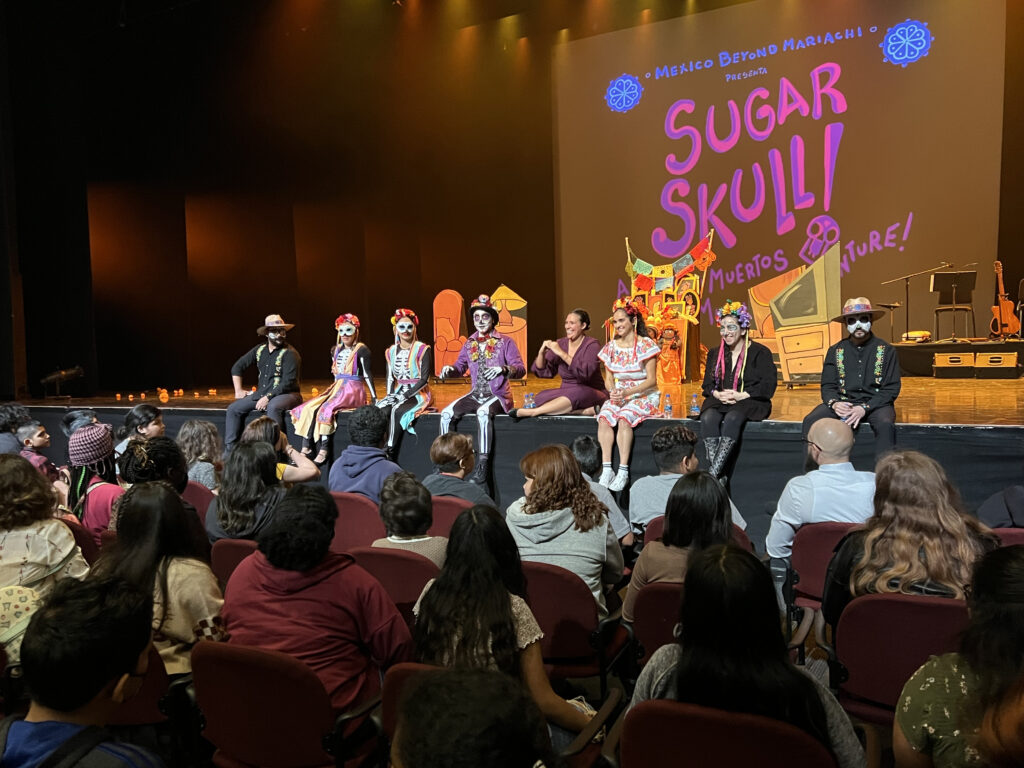 The students then met with First Generation Scholars, a group of first-generation student leaders at the University of Utah. They gave the junior high students a tour of campus and talked to them about opportunities to attend the U and the ways to overcome challenges if they are the first in their family to attend college.
UtahPresents also brings artists directly into schools (see a separate story about Kalani Pe'a at Mana Academy here) to perform or teach workshops and classes with K-12 students. This past season, the artists from Manual Cinema, who performed their amazing family-friendly show Leonardo! A Wonderful Story about a Terrible Monster, based on popular children's books by author Mo Willems. Prior to the show, the artists taught a puppet making class with students involved in Promise South Salt Lake's after school programs, helping the students make their own puppets and create stories for their puppet characters.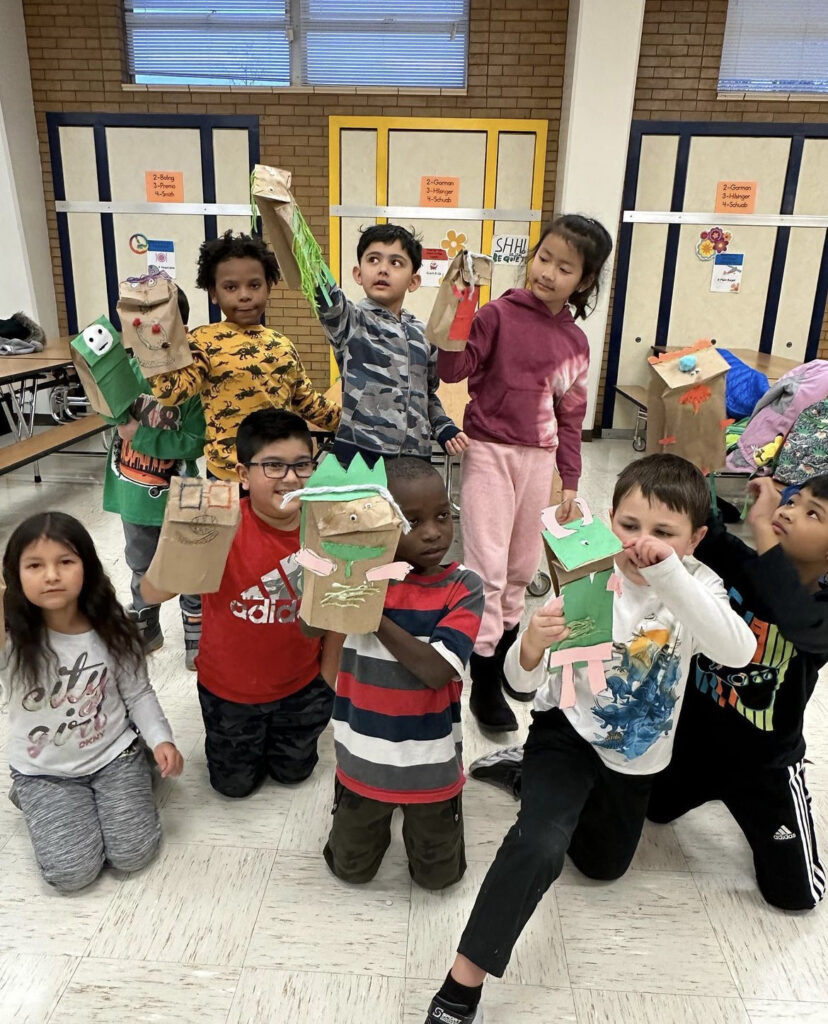 On occasion, we are able to create an opportunity for young artists to perform with professional companies. This season, UtahPresents and the School of Dance partnered to present Collage Dance Collective, a renowned ballet company out of Memphis with a cast of BIPOC dancers. The company was in Salt Lake City for two weeks in March, working with local dancers from both the School of Dance and two area schools. 18 university dancers and 60 community dancers, aged 8-18 from Westpoint Ballet in Herriman and Bountiful School of Ballet, took classes from the dancers, learned choreography, and then performed in two student matinees and two public performances at Marriott Center for Dance. For these young dancers, the opportunity to work, rehearse and perform with professional dancers was priceless.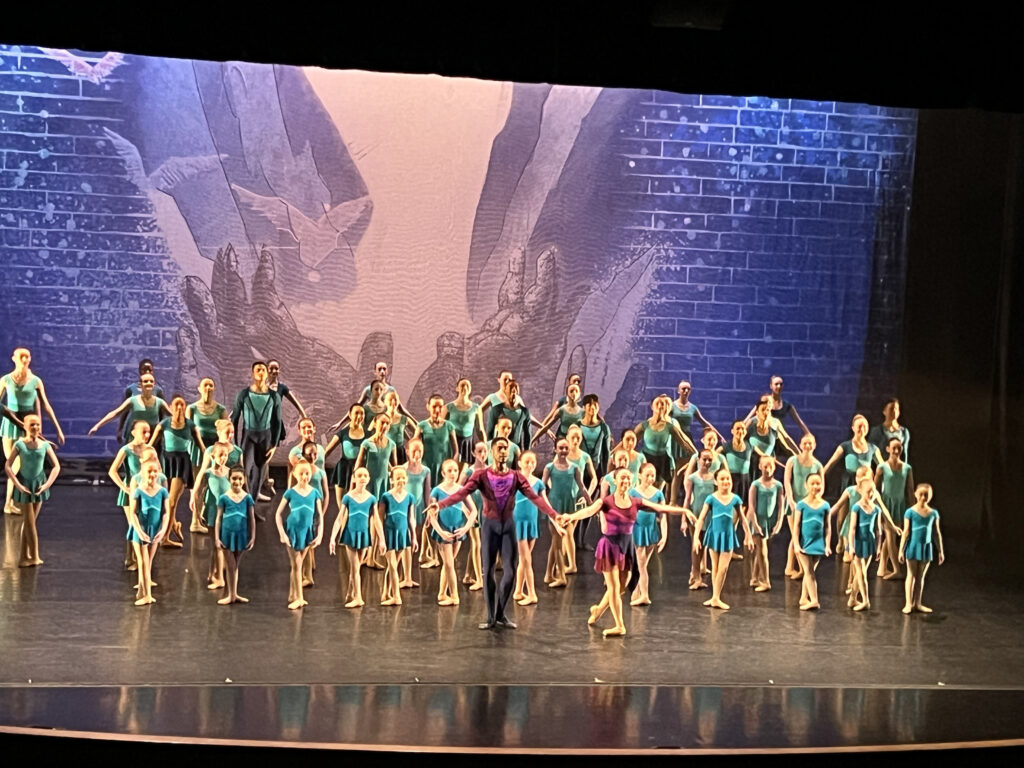 For more information on community engagement events coming up in the 2023-24 season, visit this link.